Scotland's largest nursing union is set to confirm if its members have become the latest NHS staff to vote for strike action.
The Royal College of Nursing (RCN) will announce the result of a ballot of more than 30,000 health and social care workers on Wednesday.
The most recent Scottish government pay offer is for a flat rate of £2,205 per person, backdated to April.
Ministers have warned there is no more money to fund public sector pay rises.
But the RCN previously described the deal as a real-terms pay cut and accused the government of not listening to staff concerns.
It had asked for at least 5% above inflation which rose to 10.1% in September.
Last month, members staged a protest outside the Scottish Parliament after the union confirmed it was balloting all 300,000 UK members for the first time in its 106-year history.
If the RCN reject the latest pay proposal they will join about 2,500 workers in the Unite union who voted for industrial action last week.
Members of the GMB union and the Chartered Society of Physiotherapy have also backed strike action.
But Unison, Scotland's largest health union, has suspended its strike ballot of NHS staff and is consulting its members on a revised pay offer until 14 November.
The looming prospect of industrial action comes after Scottish hospitals recorded their worst ever accident and emergency waiting times.
New figures published on Tuesday show that more than 9,600 patients waited more than four hours in the emergency department in the final week of October.
Just 63.1% of patients were treated and either admitted, transferred or discharged within the target time, according to Public Health Scotland.
Opposition parties warned the situation would only get worse as winter pressures mounted.
Last month, the chairman of the doctors' union BMA Scotland recently warned Scotland's NHS was in "a perilous situation" amid a staffing and funding crisis.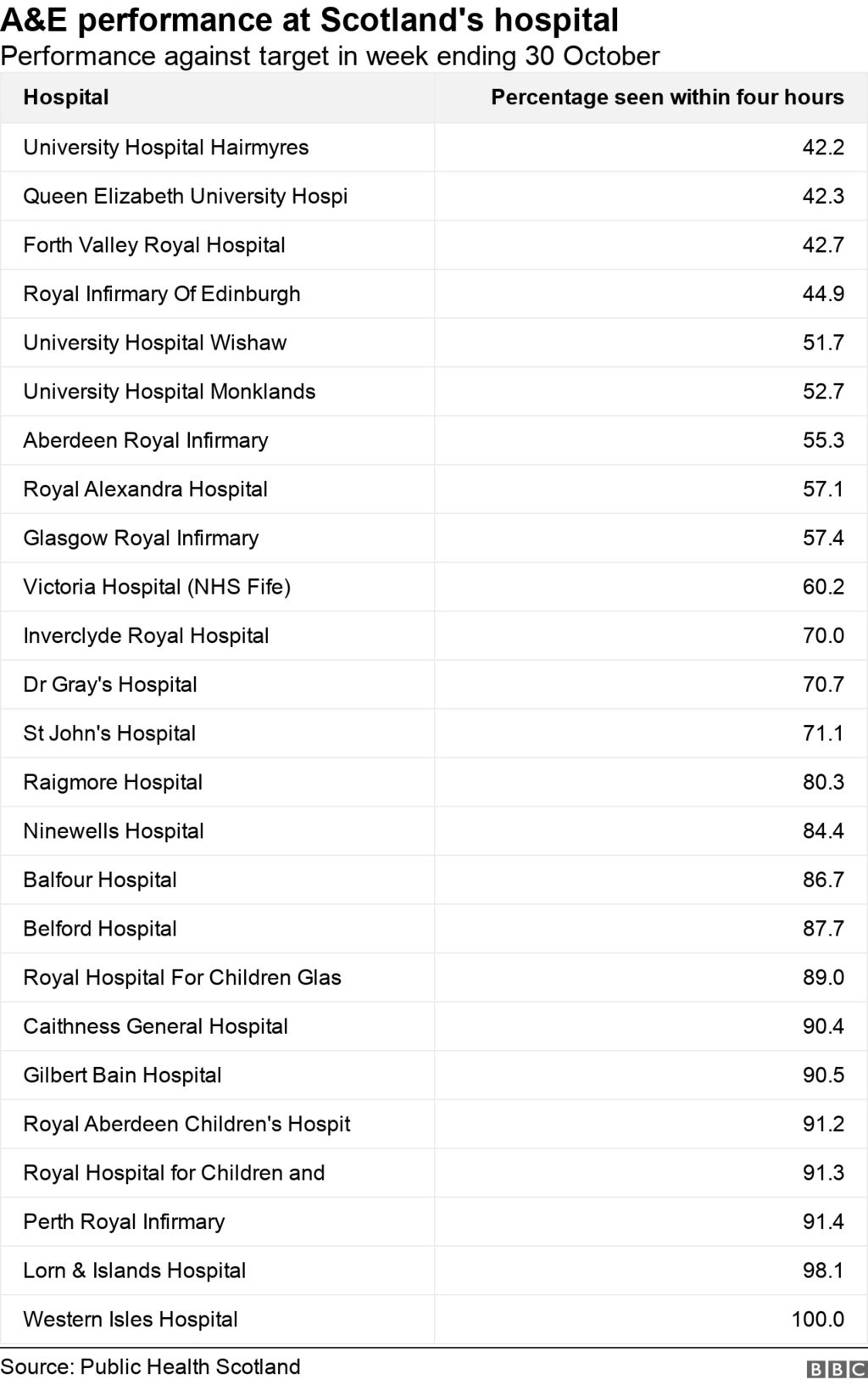 The new offer means an average salary increase of 7%, with the lowest paid gaining more than 11% and qualified nursing staff receiving up to 8.45%.
Health Secretary Humza Yousaf described the deal as "the largest of its kind since devolution" and said it reflected the hard work of staff during the pandemic.
But unions have called for an enhanced deal that reflects the pressures facing households due to the cost of living crisis, which has been caused by rising energy bills and soaring food prices.
In England and Wales, NHS staff, including nurses, have been given an average of 4.75% more, with extra for the lowest paid.
Meanwhile, in Northern Ireland, nurses are yet to receive a pay award.
Last week, Finance Secretary John Swinney unveiled details of a further £615m worth of spending cuts.
The "reductions and reprioritisations" are in addition to another £560m of cuts that were announced in September.
Mr Swinney later told BBC Scotland that although cash had been moved around in the health budget to give NHS staff a better offer, further pay increases would mean cuts elsewhere.
A number of groups including teachers and firefighters could also strike if pay disputes are not resolved.

'The NHS is stretched like never before'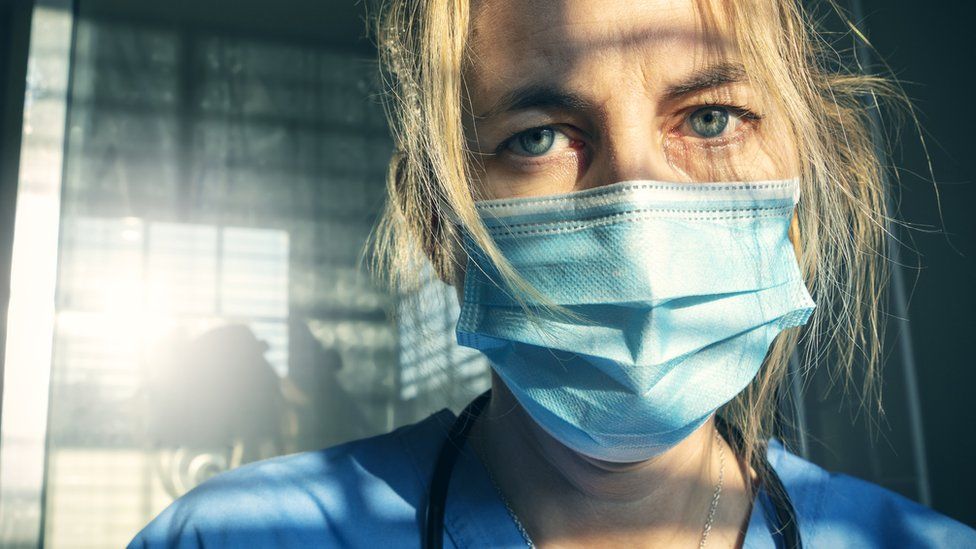 Analysis by Claire McAllister, BBC Scotland health producer
No-one I've spoken to working in healthcare is excited by the prospect of striking. They talk with passion about their jobs but say they can't ignore issues they have with pay and conditions.
If the RCN ballot comes back in favour of strike, there's no timetable for when it'll happen. Some difficult conversations between unions and health boards would be held to ensure emergency treatment and care is in place on days of industrial action.
Other healthcare unions that represent the likes of paramedics, midwives and physiotherapists have already voted in favour of strikes.
Industrial action could still be avoided if deals are struck but the Scottish government says there's no more money on the table after rearranging the health budget to afford its latest offer.
A difficult stalemate at a time when the NHS is stretched like never before.
Suggest an Edit to this article
Go to Home Page